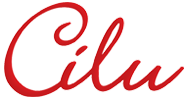 Cookie Policy
WHAT ARE
Cookies are small text files stored on your computer or mobile device When User Visit our website.
WHAT ARE
I am cookie we use to ensure the best user experience in our site. This site uses cookies anche Third Party, for SEND Posts Promotional custom.
TYPES OF COOKIES
Cookies are categorized are follows:
Session cookie. Cookies Automatically Unsubscribe When you CLOSE the browser
Persistent cookies. Cookies that are stored in the device User until it reaches a certain data termination (in terms of minutes, days or years From Creation / update of the cookie).
Cookies Third Party. Cookie stored on Behalf of Third Parties
Ê can check and delete individual cookies by using the settings of most browsers.
IOC, however, could prevent the use of PROPERLY SOME FEATURES Our website
Read more You can rate reference www.aboutcookies.org or www.allaboutcookies.org
MANAGEMENT OF COOKIES
To optimize Your Experience anche In the Management of biscuits, we decided to organize the cookies used by This site into four categories, based on the Purposes: basic, comfort, performance, advertising.
Essential: THESE biscuit are Essential to the operation of the site and its Regular FUNCTIONS. Examples: cookie authentication.
Comfort: THESE cookie can improve the welfare and usability of websites and to make available a variety of FUNCTIONS. For example, nda comfort cookie can be storing the RESULTS Research, the language settings, the size of the font
Advertising: THESE cookie are used to customize the Sending Information and Communications Advertising, in function of the interests of the User, such ads. Visit the pages of the base.