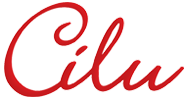 Jewellery Made in Italy
Cilu is a Torre del Greco born from the desire of a young craftsman Ciro Sportiello who knows love for art since the early years of art school.
Today Ciro Sportiello after years of training at renowned workshops of the Torre del Greco where the jewels were made with metal privileggiatissimo today as the gold with corals, cameos, turquoise, diamond, where the perfection of ancient techniques was important, proposes Today silver jewelry, evolving ideas, conceived, designed and manufactured exclusively by hand in our workshop in Torre del Greco.
The great experience of Ciro Sportiello allows him to choose and select the stones of the highest quality and with great skill plasma silver creating jewels that represent the synthesis of unique moments and rare materials and natural.
Cilu aims to offer besides the good value for money-elegance, a modern gem where the ancient techniques applied to gold shall be revisited in the same compared to silver and married with innovative finishing techniques, to highlight the ability of 'Silver to present itself as a real jewel noble.
The jewelry Cilu are dedicated to women who love contemporary design and classic style and want to experience the thrill of wearing a precious jewel every day.
Look inside the hearts of women, capturing their desires: every product Cilu born for this.